Training With MARK DAYTON
The Secret To My Success is that it takes learned skills about how to maximize your time searching and to fully understand your metal detector settings to have the best results. I have always said "It's 99% Skill and 99% Luck!
Discover the secrets of successful treasure hunting with my specialized metal detector training courses. After 35 years of experience I am now dedicated to teaching you the skills and techniques needed to uncover hidden gold, coins, and relics. In my comprehensive courses, you'll learn everything from the basics of metal detector operation to advanced search strategies in diverse environments. During these training sessions, you'll gain a deep understanding of various metal detector models, settings, and features, ensuring you choose the right equipment for your specific treasure-hunting goals.  You will learn about safety and various hazards as well.
I will personally guide you through practical exercises, teaching you how to interpret signals, identify potential treasure sites, and maximize your chances of finding valuable artifacts. I have a famous saying: "Being successful at treasure hunting is 99% Skill and 99% Luck!  I have been very lucky and fortunate in this hobby and I am ready to show you my secrets!  Whether you're a beginner or an experienced detectorist, I will empower you with the knowledge and confidence to embark on exciting treasure hunts and unravel the mysteries of the past. I also offer a Meteorite Hunting Course as well.  Enroll in some courses today and unlock the potential of your metal detector.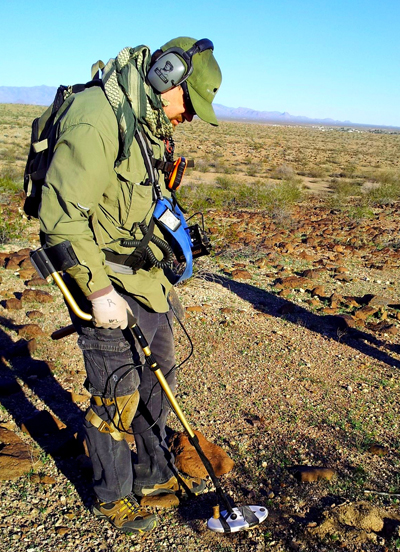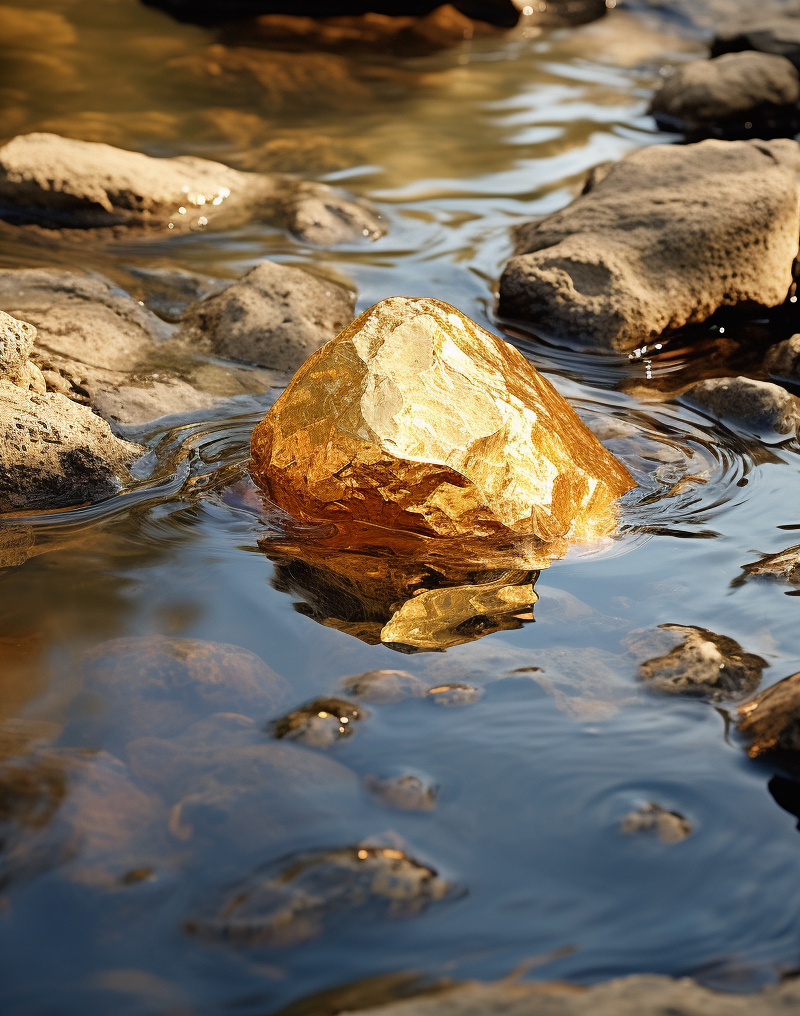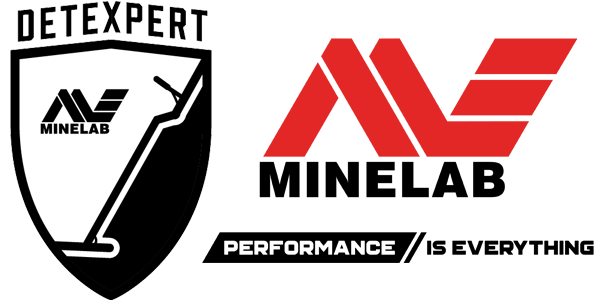 Certified Trainer
I am a certified instructor/trainer in all metal detectors and products made by Minelab.  I also work closely with all the other major metal detector companies and have great working relationships with them.  No matter what machine you may have and use, I will know how to answer all of your questions and teach you the best way to set it up for each scenario.
Equipment
Over the decades I have owned well over 40 different metal detectors and I have many countless hours on each one.  I currently own all of the top machines in the market today.  On my YouTube channel I have many reviews and complete guides for today's best selling metal detectors.  I have tried just about every possible way to pack gear out on a trip and can show you everything from the best packs and gear to the best digging tools, the best safety and survival equipment, the best shoes and clothing to wear and even the best snacks for adventures.
Survival & First Aid
I have been a Paramedic-Firefighter since 1987 and worked over 25 years in the very busy communities of Northern California.  I was a Paramedic Instructor, a Precepter as well as a Field Training Officer for new Paramedics.  Along this journey I often spent lot's of time in adventures in hostile and dangerous terrain with Bears, Lions, Rattlesnakes, Bees, Wasps, Mosquitoes, Ticks and more!  I can help you be prepared for an emergency by showing you exactly what you need to carry with you on adventures into the wilderness.

How we know where to look
Field Collection Techniques
How to identify Meteorites
How to curate, clean and sell meteorites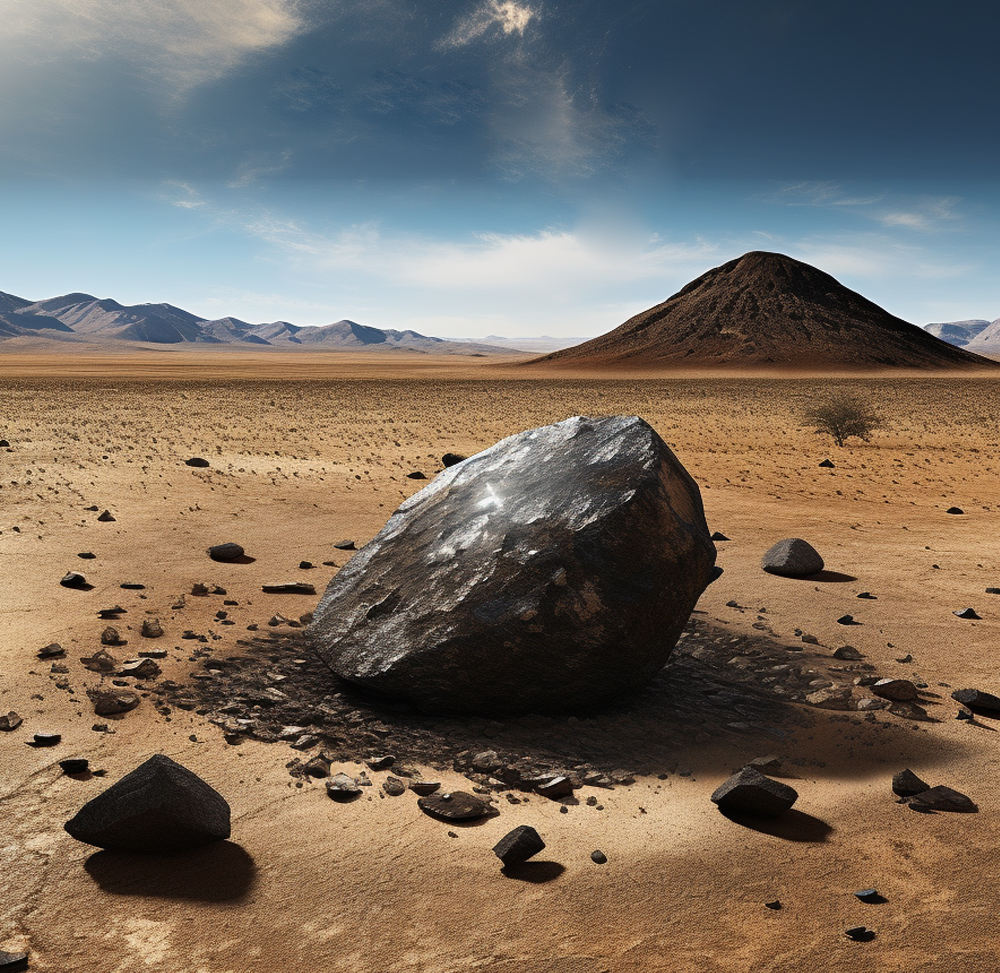 I offer many different classes but these are the most popular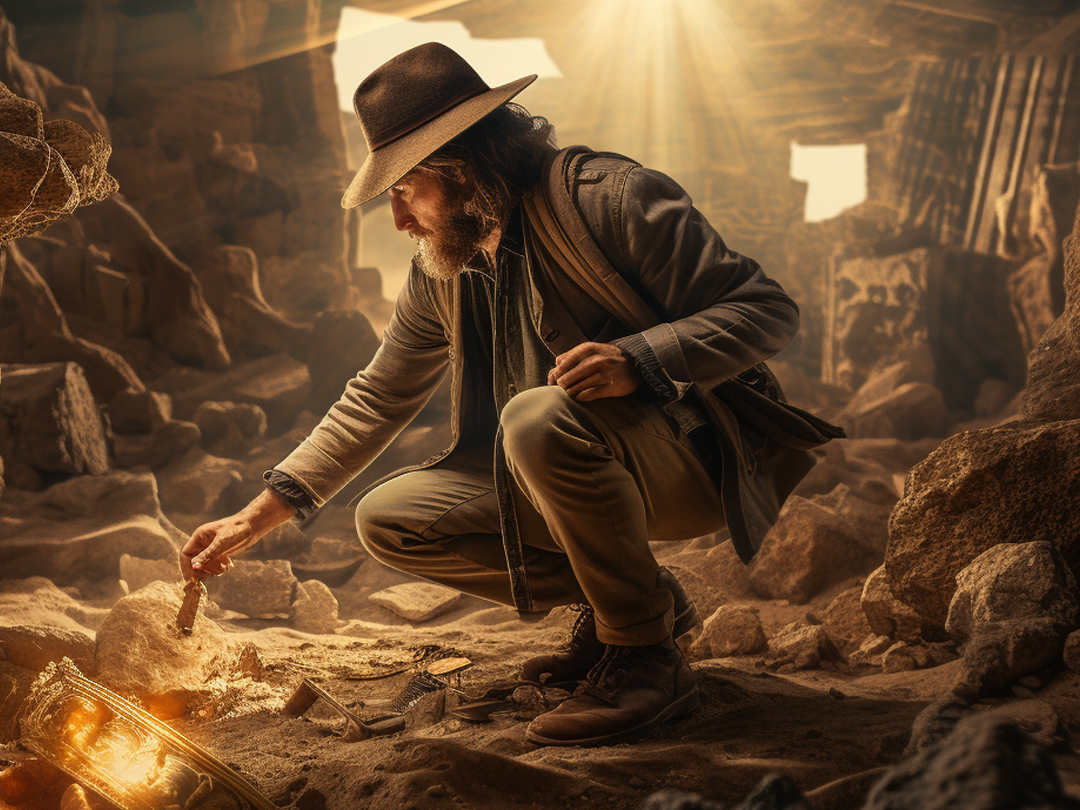 Research & Maps
How to research using maps, books, manuscripts, software, the internet and mobile apps to find the perfect sites to have success.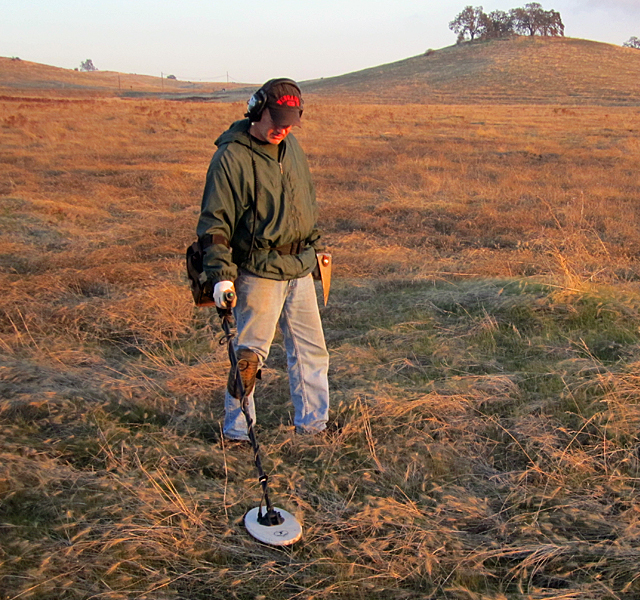 Metal Detecting 101
A fantastic course that explains the basics of how metal detectors work, which one to buy, what equipment and tools you will need and how to setup and use your machine.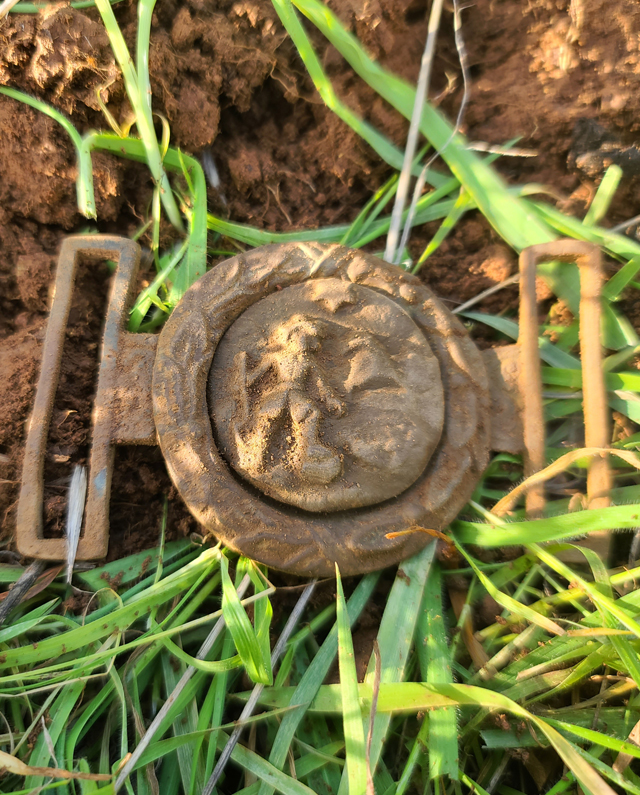 How to Find Relics
This course focuses on finding relics with an empasis on old logging camps, gold rush camps and revolutionary or civil war camps.  As well as old homesteads or ghost towns.  You will learn exactly where to look to have the best sucess.
We accept all forms of payment including Credit Cards, Venmo, Paypal, Apple Pay, Google Pay

Metal Detecting 101
Includes detecting for beginners and covers everything from all equipment, first aid and permissions to how to dig a hole, how to protect your finds and clean them and instruction on any machine that you already own. You will learn the basics of how metal detectors operate and the differences between differnt metal detector technologies such as pulse induction or VLF.  You will understand with metal detector coils are the best for each scenario. You will understand the ethics and rules about metal detecting.  This class is usually about 3 to 4 hours long.
Finding Relics
In this course you learn how to read a site and figure out where historical things are most likely to be lost. You will learn how the pioneers, miners and soldiers sized up an area to build a camp or settlement.  What were the types of terrain and features that they desired.  You will learn how homesteads were layed out and the best place to find the quality relics. Having these skills will maximize your finds. This class is usually about 2 hours long. (by far my most popular class)
Research & Maps
This course includes extensive work with maps, software, apps, books libraries etc on how to find good places to metal detect.  You will learn how to access early maps and overlay them into modern satellite maps so you can find exactly where a site from yesteryear is today!  You will learn about using modern satellite imagery in different views including Landsat Multispectral I

magery.  You will learn how to research public lands and how obtain permissions on private lands.  

This class is about 2 to 3 hours long
Gold Detecting
My specialized service is dedicated to teaching you the art of finding gold nuggets using metal detectors. Led by seasoned prospectors, our comprehensive training program equips you with the knowledge and skills necessary to embark on your own exciting gold-hunting adventures.

Through this coarse, you'll gain a deep understanding of metal detector operation, signal interpretation, and ground analysis techniques. Our expert instructors will guide you through practical exercises, teaching you how to tune your equipment for optimal performance and detect even the smallest nuggets. With hands-on training sessions in real-world environments, you'll learn to navigate diverse terrains and identify potential hotspots for gold deposits.

By the end of our program, you'll be equipped with the confidence and expertise to embark on your own gold prospecting journeys. Unleash your inner adventurer and start uncovering the hidden treasures that lie beneath the surface. Get ready to embark on an exhilarating quest for gold nuggets like a true prospector!
Meteorite Hunting 101
Discover the fascinating world of meteorite hunting with this immersive course.  This specialized program is designed to equip you with the skills and knowledge necessary to locate and identify meteorites, captivating remnants from outer space that have made their way to Earth.

This coarse combines theoretical teachings with hands-on examples. You'll learn about the formation and classification of meteorites, as well as the geological indicators that can help you pinpoint their locations. You can also sign up for our live expeditions where each Spring and Fall we take you into the historical strewnfields of Arizona and Nevada where you get to experience an actual meteorite hunting adventure!  Through field expeditions and hands-on activities, you'll practice using metal detectors, magnet tools, and visual identification techniques to increase your chances of finding these extraterrestrial marvels.

By the end of the course, you'll have the expertise and confidence to embark on your own meteorite hunting adventures. Sign up today and unlock the secrets of the cosmos!
Serious Detectorist Special
This course includes all three courses on Metal Detecting, Finding Relics and Research & Maps for a savings of $50 off the combined prices.  All 3 of these classes can typically be taught on the same day.  If thinking about group rates, please inquire for special pricing for groups of 6 or more.
Gold Panning
Embark on an unforgettable adventure with our immersive gold panning course, where you'll uncover the secrets of prospecting like a true California Gold Rush Miner. Set against the picturesque backdrop of a rugged wilderness, this hands-on experience will take you on a journey through time, teaching you the art of gold panning and the historical significance of this iconic mining practice. Led by seasoned prospectors, you'll learn to read the land, identify prime gold-bearing locations, and master the technique of sifting and swirling gravel in your own personal gold pan. As the sun glints off the sparkling streams, the thrill of discovery will surge through you with each glimmering speck of gold you find, leaving you with lasting memories and newfound skills to cherish for a lifetime. Whether you're a curious beginner or a seasoned enthusiast, our gold panning course promises an enriching and authentic experience that will leave you with a profound appreciation for the golden allure of the past.
Gold Sluicing
Experience the exhilarating rush of gold sluicing in our action-packed course designed to unleash the adventurer within. Nestled amidst breathtaking natural landscapes, our gold sluicing coarse invites you to step back in time and embrace the age-old art of separating precious gold from riverbed sediments. Guided by expert instructors, you'll learn the art of setting up and operating a sluice box, the most effective and efficient method of prospecting. Engage in the hands-on process of shoveling gravel into the sluice, witnessing the water's powerful flow carrying away lighter materials, while the glint of gold catches your eye. Gain the knowledge of the most important part of the process which is knowing where to dig for material. An unforgettable blend of education and excitement, our gold sluicing coarse ensures you'll depart with not only the knowledge of an ancient craft but also with a vial of any of your hard-earned gold you find as a cherished memento of this thrilling, golden journey!
Survival and First Aid for the Adventurer
Prepare yourself for the unexpected and empower your adventurous spirit with our comprehensive survival and first aid course. Designed for Treasure Hunters and Outdoor Explorers, this immersive coarse equips you with the essential skills to navigate the great outdoors with confidence. Led by seasoned wilderness experts and seasoned medical professionals, you'll learn crucial survival techniques, including shelter building, fire starting, water purification, and foraging for food. But that's not all; delve into the world of first aid, mastering life-saving techniques to handle injuries, snake bites, and allergic reactions in remote environments. Through realistic scenarios and hands-on training, you'll gain the knowledge and self-assurance needed to tackle any emergency head-on. Whether you're trekking through dense forests or scaling majestic mountains, our survival and first aid coarse will be the ultimate catalyst for turning you into a resilient and capable adventurer, ensuring every escapade is met with a fearless spirit and a prepared mind.
Why spend another single day trying to figure out what others have been doing to be very successful at treasure hunting? Book a course today!